For the event, and in avant premiere, our privileged bees are moving into their new safe house, the Onibi™ hive from Beefutures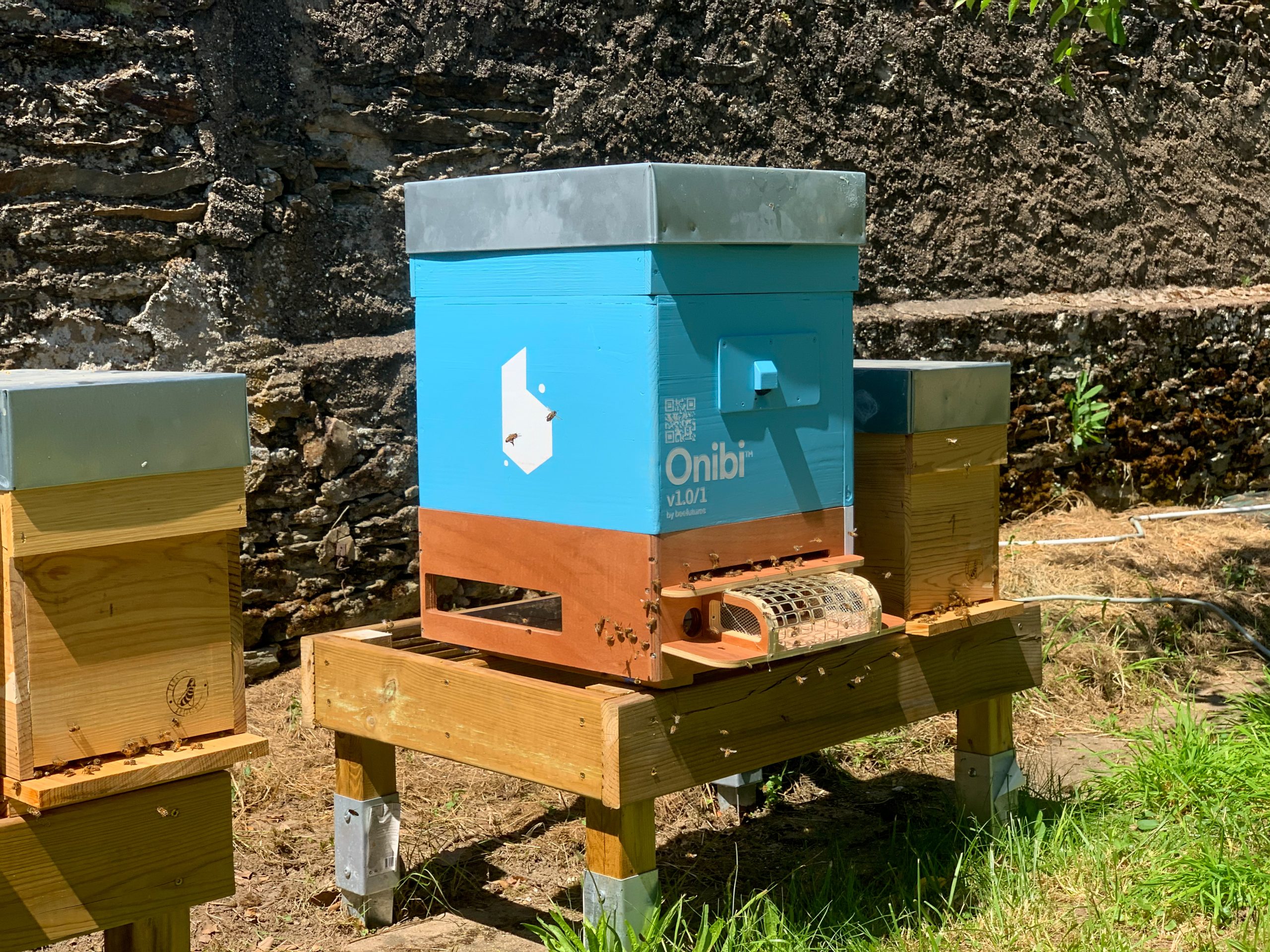 Our Minions have worked hard during the covid lockdown to make this happen for this very important day, celebrating one of our planet keystones.
We are thrilled to reveal what we have been up to for almost 2 years of development, sweat, lab and field research, many field tests, many stings… creating the

Onibi™

 hive. 
The Onibi™ hive by Beefutures is made by beekeepers and for beekeepers, it places the bee health at the forefront. Healthy bees, more honey, more and safer pollination, less hassle and dismay = rewarding profession & hobby = happy beek! 
Beefutures goes off the chemical track and embeds a safe Varroa mite treatment within the Onibi™ hive and effective protection against the Asian hornet. Most importantly it embeds a game-changer biotechnology that boosts the bees' metabolism and immunity, now the bees have a chance to survive and recover from cold and humidity stresses, hunger & malnutrition, fatigue and even pesticides… at last our bees have a chance to survive the challenges of our times.
And because it is the World Bee Day, we took the challenge of counting bees literally, here is a sneak peek of our video AI feature. Now it is like if there is a beekeeper sitting in front of all hives at all times!
We are entering our last season of field tests in France, Norway and California, see you soon on the other side of the bee season to tell you more and in greater details about the Onibi™ hive and modules.
The Onibi™ hive is on its way, if you are interested and want to learn more about the beefutures project, contact us at: hello@beefutures.io
We also take the opportunity to thank our partners who helped us build the Onibi™ hive, going live on this special day